Specially formulated herbal preparations for women, for men, for everyone
Mizan means balance.
Our uniquely formulated herbal blends can help support healing and restore balance. Mizan Botanicals can help relieve the symptoms that may get in the way of you enjoying life.
Not only do we care about you, we also care about the environment. We source our ingredients from the UK wherever possible and choose organic whenever they are available. None of our ingredients or products are tested on animals. All our packaging materials are either saved and re-used or chosen to have minimum impact on the environment.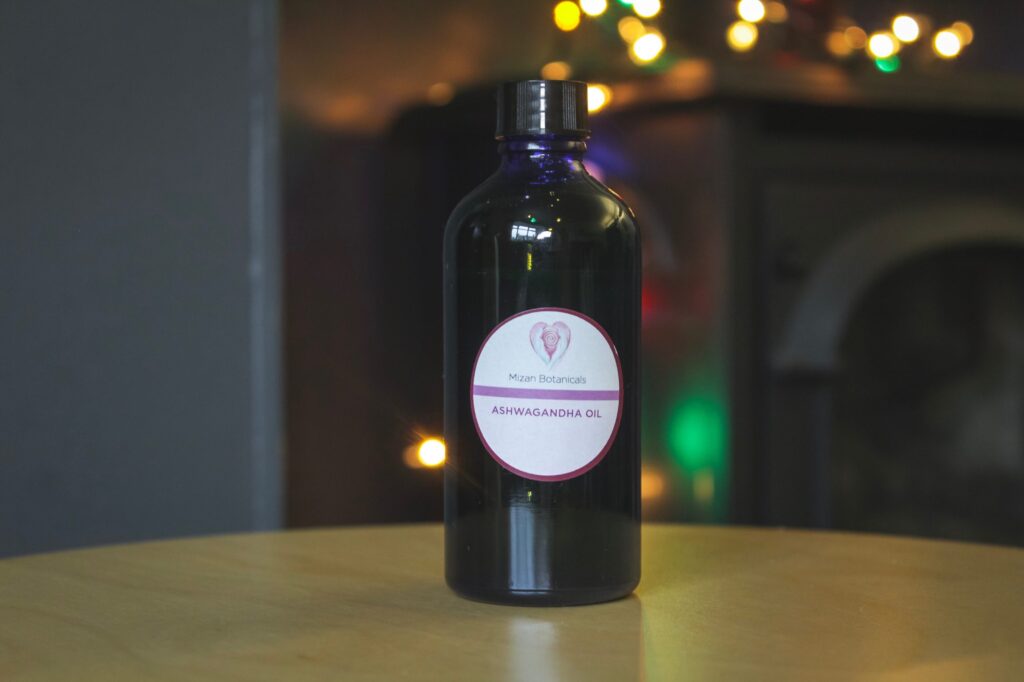 Ashwagandha Oil
Excellent for restoring elasticity to the vaginal muscles in the case of prolapse.
100% organic